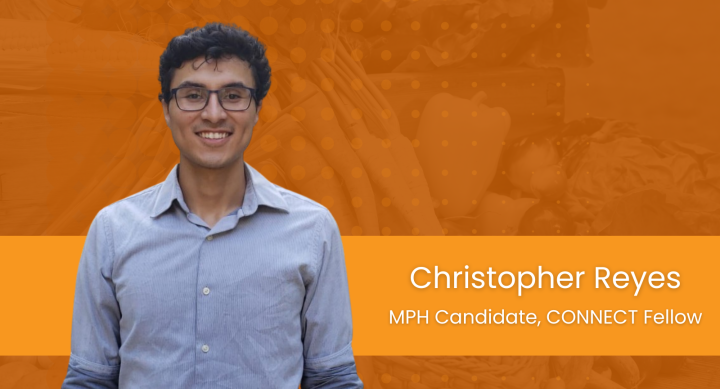 CONNECT fellow Christopher Reyes, a graduate student at UT School of Public Health, worked alongside a team at Ascension Seton to expand and improve their Food is the Best Medicine program. During the spring 2023 CONNECT cohort, Reyes and the Seton team successfully launched a community partnership with local food access organizations to improve access to healthy food for postpartum patients, providing participants with healthy prepared meals and produce for up to eight weeks postpartum.  
According to Ascension Seton, approximately 1 in 8 Texans (1.4 million households) experience food insecurity. The goal of Seton's Food is the Best Medicine program is to decrease food insecurity among postpartum patients. Additional goals are to increase healthy eating and increase health outcomes among postpartum patients and their newborns. One of the early aspects of this program was providing postpartum patients with a $100 gift card to H-E-B. The original CONNECT project scope included Reyes developing survey questions and conducting focus group interviews to gather outcome data about families who received the gift card.  
However, the team soon ran into HIPPA complications and had to pivot their project scope. Using what he had learned about the program and the community need, along with his knowledge about the food access network in Austin, Reyes began piecing together potential avenues for the program's future.  
"He was a true partner with us," said Victoria Threadgould, Director of Grants for The Seton Fund. "We were really relying on his expertise as much as he was relying on our vision and the direction."  
Reyes previously worked as a WIC nutritionist, on farms and at farmers markets, and with other food access organizations. Earlier in the semester, he learned about the Houston Food Bank's work developing "prescription" pantries across town providing the community with free access to fresh fruits and vegetables.  
"That's kind of when I started thinking about this idea, but I really wasn't able to do anything with it until I got partnered up with Ascension Seton," Reyes said. "There are systems set up that Austin has, but none of it is linked all together." 
He first reached out to Farmshare Austin, an organization he had worked with previously and who had a contract with City of Austin to increase healthy food access. Farmshare, Reyes explains, has the logistics to deliver food to the city's most food insecure regions but they didn't have capacity to provide value-added products such as prepared ingredients or ready-made meals. For this, Reyes connected with The Cook's Nook, a local organization whose mission is "to be the leading developer and distributor of fresh, nutritious and culturally relevant meals to address food insecurity and chronic disease." After connecting with Farmshare and The Cook's Nook, Reyes approached the Seton team with the idea of building a community partnership to expand the impact of the Food is the Best Medicine program.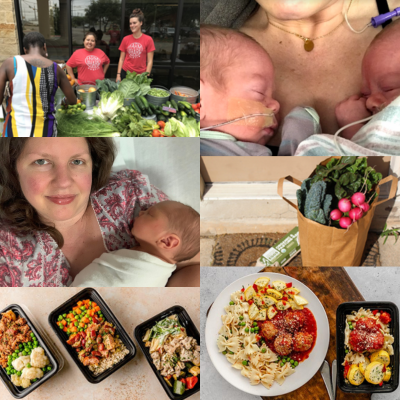 "Chris was really the one who brought us all together and now we have this amazing program in the works," said Elizabeth Polinard, the Nursing Professional Development Practitioner for Perinatal Services at Ascension Texas.  
As a result of this collaboration, the Food is the Best Medicine program has expanded their services from providing $100 grocery gift cards for newly postpartum families to providing patients with approximately 120 healthy meals over an eight-week period, including pantry staples, produce boxes, prepped meal kits, and fully cooked and prepared meals. The program serves 22 zip codes in the Eastern Crescent of Austin and Travis County.  
"Austin is figuring itself out right now, in terms of food – it's super exciting," said Reyes. "I see this as the beginning of something very big for the city." 
Reyes plans on using this project and evaluation framework as his practicum project for his Master of Public Health program at the UTHealth School of Public Health.