Published:
September 20, 2022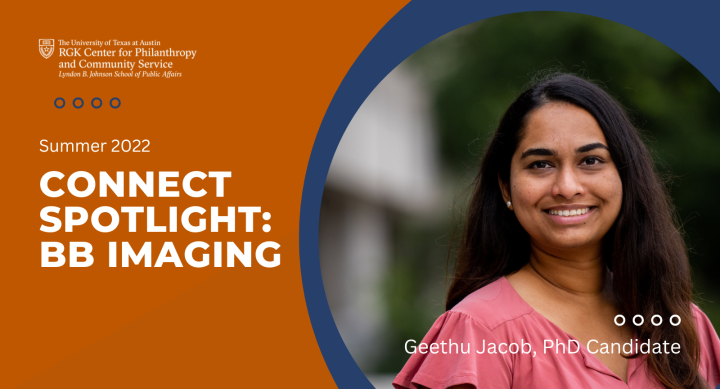 Geethu Jacob, PhD candidate in Aerospace Engineering, completed her second semester of working with CONNECT's first for-profit partner organization, BB Imaging. BB Imaging is a national company whose mission is to improve health outcomes by making high-quality ultrasound services accessible, especially to low-income communities and those living in rural areas.
BB Imaging recently developed TeleScan, a software-to-service program, which would receive ultrasound images through the cloud. This technology allows sonographers to work remotely and expand their reach to "maternal deserts," areas in the west where there is a shortage of providers and high-risk sonographers. Jacob has been working with the BB Imaging team to further develop the TeleScan program by introducing AI/ML techniques to help identify and sort the ultrasound images sonographers are receiving into categories, improving the process of identifying fetal anomalies.
"We see that as being very helpful in the near future, because if we can have that model enabled, it can group all of the anatomy for the sonographers so they're focused on one piece of anatomy at a time," explained Alison Dilly, Vice President of Product at BB Imaging.
"I was really excited because I had been looking for an opportunity to apply machine learning to a real-world data set," said Jacob.
By the end of the spring 2022 semester, Geethu had trained machine learning models to achieve high classification accuracies using a public dataset of ultrasound images, so over the summer she set out to speed up the execution. Part of Jacob's process included training the model on ultrasound images to help refine its ability to quickly and accurately identify and categorize images. Through a process called transfer learning, Jacob took  models trained on large image datasets for general classification, and modified them to work on a smaller data set of real ultrasound images.
This transfer learning process was a learning experience for Jacob, who generally works with geospatial data in her research for her Aerospace Engineering PhD program.
"I know all these ways to analyze data and I had always wondered if I would be able to apply it to a completely different domain," said Jacob. "It seems like I can, which is great!"   
The process has also been a learning opportunity for BB Imaging, who was able to pursue this project sooner than they would have otherwise had the capacity for.   
"To bring somebody on who's able to lay out the groundwork of what a plan looks like for AI has been extremely beneficial," said Dilly. "Also, to have fresh perspective challenges us and our way of thinking and, overall creativity just goes up."
Outside of the opportunity to further develop her technical data skills, Jacob's work with the BB Imaging team also allowed her to work in a new environment and connect with the full-time employees at BB Imaging. In the spring, BB Imaging invited Jacob to join one of their offsite visits to meet the rest of the team and spend the day doing team building exercises.
"I don't have much experience with the company culture in the U.S., so I was excited," said Jacob, whose previous work experience mostly involved lab work. "I didn't know a CEO could be so friendly!"
This fall, Jacob will continue working with BB Imaging to continue refining the model by using images from BB Imaging's internal database of ultrasound images. She will also develop code documentation so the team at BB Imaging can more easily replicate and build off of this process in the future.  
"We're looking forward to what other concepts she might be able to propose," said Dilly. "It's been really awesome having her here in town so she could participate in some of our team-building activities - making her feel like she's part of our team and not just an intern."