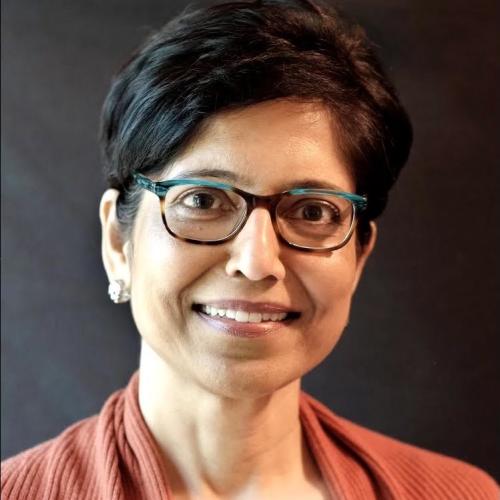 Professor of Practice

Managing Director, Global Sustainability Leadership Institute
| | |
| --- | --- |
| Ph.D. in Finance from the University of Rochester     | Teaching Areas |
| M.S. in Applied Economics from the University of Rochester      | Finance, Management and Leadership (including non-profits) |
| MBA from the University of Georgia |   |
|   |   |
Meeta Kothare teaches Financial Innovation for Social Impact at the LBJ School of Public Affairs. She also teaches at the McCombs School of Business where she is the Managing Director of the Sustainability and Social Innovation Initiative. She is on the faculty at the Center for Nonprofit Studies where she teaches a leadership class for nonprofit executives and volunteers. She is the founder and principal of Neeva Solutions, a management consulting firm assisting nonprofits and for-profit organizations dedicated to social impact.
Kothare has over two decades of academic, business, and social sector experience. She began her career in sales and marketing before pursuing graduate studies in business. After completing her doctorate, she joined the finance faculty at the McCombs School of Business at the University of Texas at Austin, where she has taught in the MBA, Executive MBA, and Business Honors programs. Her research on corporate finance, governance, and securities markets has appeared in leading academic journals.
Kothare's current interests include social innovation and the use of financial tools for social impact. Her areas of expertise include: impact investing, impact measurement, social entrepreneurship and social enterprise. She is also actively engaged in community service and philanthropy in Austin. She has served on the Austin Mayor's Task Force for Aging Issues. She was in the Judges' Circle for the Dell Social Innovation Competition. She is a member of Impact Austin, a philanthropic organization, where she has held several leadership roles, including Board President and Director of Operations and Strategy.
Contact Information
Office Number:
 
Department:
McCombs School of Business