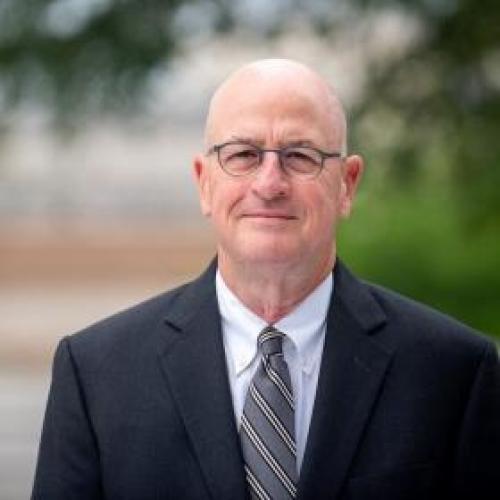 Past President and CEO, Seton Foundations
Ken Gladish is the retired President/CEO of the Seton Foundations in Austin Texas. At Seton Ken led fundraising, volunteer services, and endowment development for the entire Seton system. In this work, Ken also served as acting leader for Seton's mission and ethics efforts and related departments on several occasions. 
During a nonprofit leadership career spanning forty years, Ken has also served as President/CEO of two major community foundations (Indianapolis, IN & Austin, TX); a state based NEH affiliated humanities council (Indiana Humanities); and a major national nonprofit (YMCA of the USA).
Gladish has served as a distinguished professor of Nonprofit Studies and director of the Grantmaking School at the Johnson Center for Philanthropy and Nonprofit Leadership in Grand Rapids, Michigan, and served as visiting scholar at the Indiana University Center on Philanthropy. He is an adjunct faculty member of the LBJ School of Public Affairs at the University of Texas.  Ken holds an undergraduate degree ( with honors) from Hanover College, masters and doctoral degrees from the University of Virginia and several honorary degrees .
He continues this work as a volunteer in his retirement and serves on the RGK Center advisory council. 
Contact Information
Phone:
Office Number:
 
Location:
LBJ School of Public Affairs
2315 Red River Street
Austin, Texas 78712-1536