The mission of the RGK Center is to prepare leaders for the exciting and complex work of creating social impact, whether through government, private industry, nonprofit and philanthropic organizations, or individual action. We are committed to excellence in education and research. We value curiosity, caring and community. Your gift is an investment in our students, research, and future.
Make a Gift
Current Giving Opportunities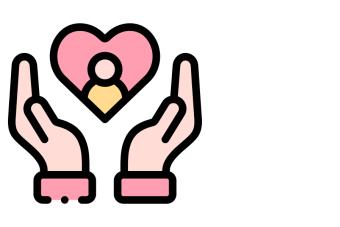 Student Fellowships
Your gift supports individual students with fellowships for internships, travel, and professional development. Your gift reduces the cost barrier for students to access transformative and customized opportunities in the nonprofit and philanthropic sector.
Special Initiatives
Your gift advances community initiatives and research. Whether incubating Austin Together, collecting sustainability data, exploring faith-based organizations in Texas, or advancing mental health, your investment promotes meaningful connections between research and practice.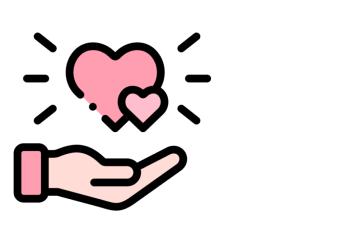 Flexible Funds
Your unrestricted gift allows the RGK Center Director to grow capacity, take advantage of time-sensitive opportunities, and creatively tackle new ways to advance our mission. Thank you!
For more information about giving to the RGK Center for Philanthropy and Community Service, please contact Moira Porter, moira@austin.utexas.edu or (512) 471-7355.
Thanks to all of our Supporters!
The RGK Center for Philanthropy and Community Service was established in January 2000 with a generous matching gift from the RGK Foundation, which is now the Reissa Foundation and the Kozmetsky Family Foundation. Along with this gift, support from foundations and individuals ensures the stability and growth of the Center. We appreciate the support of our donors.
Foundations
| | | |
| --- | --- | --- |
| Abell Hangar Foundation   | Cain Foundation   | Christus Spohn Health System |
| Coastal Bend Community Foundation        | Council of Foundations    | Dell Foundation |
| Ford Motor Company Fund    | Fourth Partner Foundation | George Foundation |
| Hoblitzelle Foundation | Horace C. Cabe Foundation      | Houston Endowment |
| John G. and Marie Stella Kenedy Foundation         | Lady Bird Johnson | Lynde & Harry Bradley Foundation |
| Lyndon B. Johnson Foundation   | M.R. & Evelyn Hudson Foundation           | Maurice Amado Foundation |
| McDermott Foundation | Meadows Foundation | Meyer Memorial Trust |
| MFI Foundation | Moody Foundation | Morris Family Foundation |
| Park Foundation | Paso del Norte Health Foundation                     | Pikes Peak Community Foundation |
| Reva & David Logan Foundation | RGK Foundation | Scurlock Foundation |
| Sid Richardson Foundation | Southwestern Medical Foundation     | Stewardship Foundation |
| Summerlee Foundation | Surdna Foundation | Thompson & Knight Foundation    |
| Tocker Foundation | Zeist Foundation |   |
|   |   |   |
|   |   |   |
|   |   |   |
Individuals
| | | |
| --- | --- | --- |
| Mr. Benjamin R. Fisch        | Mr. Curtis W. Meadows, Jr.        | Mr. George Lancaster |
| Mr. Geoff Tumlin | Mr. Kenneth Gladish | Mr. Peter Frumkin |
| Mr. & Mrs. Luis Martin | Mr. & Mrs. John M. Meadows                     | Mr. & Mrs. Morton L. Topfer |
| Mrs. Linda McDavitt | Mrs. Eloise Rouse | Ms. Angela Yowell |
| Ms. Clare Zutz | Ms. Laura Turner | Ms. Moira Porter |
| Ms. Patricia Rodriguez                                                     | Ms. Sarah Jane Rehnborg                                        | Ms. Wanting Li |
|   |   |   |
|   |   |   |
|   |   |   |